Committed to Patient Health
#1 Google Reviewed Chiropractor
in Grand Rapids Michigan
Halliday Health Solutions, LLC
Professional and experienced chiropractic care
You've come to the right place
Our chiropractic office has become one of the most reputable offices in Michigan. We continue to pursue excellence and customer satisfaction. For the second year in a row, we have received the Patient's Choice Award. In 2012, we received the Best of Grand Rapids Readers Poll. Our services have been recognized and awarded for their proficient quality. We continue to grow as a business while still putting the patient first. Our chiropractic services are changing lives, helping our community and improving the health of the people of Grand Rapids.
Committed to Patient Health
Sciatica
Do you suffer from radiating pain down the leg? Have difficulty sitting for any period of time, numbness in your leg or pain upon standing? Chiropractic can offer you an experience that will improve your quality of life and create the ability to move about with out pain or discomfort.
Sleeping Problems
Having trouble sleeping lately due to body or back pain? We provide chiropractic adjustments and simple daily stretches that can help to improve your sleep.
Pregnancy
We can help ease the pain before and after delivery.

Back, Neck and Migraine Pain Specialist
Personally trained by Dr. Palmer, Dr. Mike offers an upper cervical technique, specializing in treating migraines and headaches. Cervical to Full Spine, we are the office that cares for your complete health.
Medical Massage
Our Licensed Therapists specialize in treating Migraines, TMJ, Sciatica, sports injuries and more! Your therapist will work directly with our doctor for the best overall treatment: Deep Tissue, Reiki, Stress Relief, Sports Injury & Pregnancy Massage.
CyberScan Therapy
CyberScan is a Quantum Physics FDA approved the device for restoring the immune system. Cyberscan determines your present and past health conditions on trends that are identified in the current state of the body's immune system. We do this with a sample of hair, for DNA.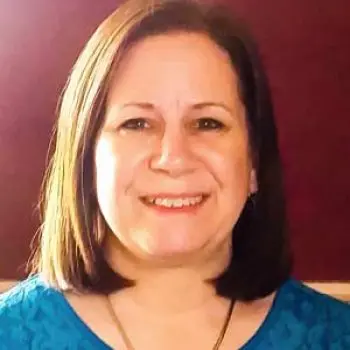 Professional and experienced Chiropractic care
Experience.
Over 35 years of Chiropractic experience improving the lives of many patients
Trust
Dr. Michael Halliday has treated families, ages new born to 103. Over 40 years of experience has provided our office the opportunity to treat the family for generations!
Balance
Dr Michael Halliday values the balance of family, friendships and and his profession. We have found our chiropractic family appreciates such dedicated values. The goal of our office is to create opportunity for affordable and convenient care for all families.
Let our experience be your guide 
Get your first consultation free!
We take Chiropractic care seriously
Dr. Mike is extremely helpful and his knowledge is outstanding. Not only has he been adjusting me but also educating me about the way my body works instead of just going through the motions of adjusting me. Very welcoming office.
Dr. Mike is the best chiropractor I've been to! Ive been coming to him since 2005 for back and wrist pain due to my job. The office staff are very friendly and helpful. Dr. and staff always answer all of my questions. Great office ! Highly recommended!
My time spent with Dr. Mike and his staff has been both structurally helpful as well as progressively improving health wise. He is a "total" physician. All in a very welcoming and family atmosphere. Far above the average Chiropractors I have tried over the last 50 years.
I have been going to Dr. Mike for years and appreciate his skill and his bedside manner. Whatever issue I'm having seems to always be able to be resolved through his chiropractic care. And his recent demonstration of PROTXS was impressive and appreciated. This product should be a success!